I was walking through a misty park last night, with the lamp-light glowing through the fog and I thought 'yeah, it's spooky time!' So, here's a list of twelve free paranormal and supernatural stories with a bite of f/f romance.
Paranormal lesbian romance, like lesbian supernatural fiction, a subgenre of lesbian romance and lesbian fiction. Focusing on a women-loving-women relationship, Paranormal Romance (and erotica) blends themes from horror, fantasy, science-fiction, urban legend, and folk tales.
I've listed free lesbian and f/f stories with werewolves, witches, shape-shifters, and even a vampire pirate!
"I was walking through a misty park last night, with the lamp-light glowing through the fog and I thought 'yeah, it's spooky time!' So, here's a list of twelve free paranormal and supernatural stories with a bite of f/f romance."
Quote This
I'm an author of adventure fiction with lesbian main characters and this story, The Black Hound was written several years ago for an anthology of gothic short stories.
I wanted to explore the atmospheric setting of the grand old manor on the moors in late Victorian England. The story centres on a young woman who finds herself in a difficult position between a domineering aunt and a gentle ladies maid.
But there is also something lurking on the moor, something with a hulking great shadow, sharp teeth, and perice glowing eyes… and it is watching her.
You can read The Black Hound online here.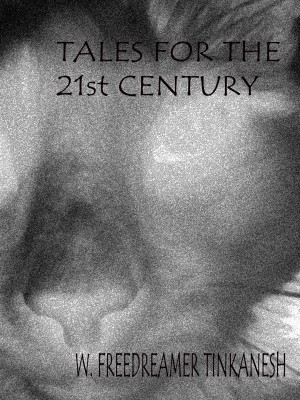 W. Freedreamer Tinkanesh, author of Outsider, describes herself as a versatile artist, a chocolate fiend, an independent musician, and a tree hugger.
Her short stories have been published in anthologies and short story collections since 2001 and her writing has been described as 'weird' and 'wonderful'.
Tales for the 21st Century is a compilation of short light horror stories from throughout her career and contains vampires, skeletons, and even volcanoes!
Tales for the 21st Century can be found for free on Smashwords.
L.C. Mawson describes herself as a 'cryptid who reportedly loves writing fast-paced genre fiction where girls kiss other girls'! She writes exciting science fiction and fantasy adventure books for older teens and adults with kick-ass, sarcastic heroines, immersive magical worlds, and slow-burn F/F romances.
The Ember Academy for Young Witches is a young adult urban fantasy with some adult themes, that queer women the version of Harry Potter they didn't know they needed.
The prequel to the series is Foundational Vampire Studies and follows the half-vampire-half-witch student Natalie, as she grapples with a power she cannot control.
Foundational Vampire Studies is available by joining L.C. Mawson's mailing list on Bookfunnel.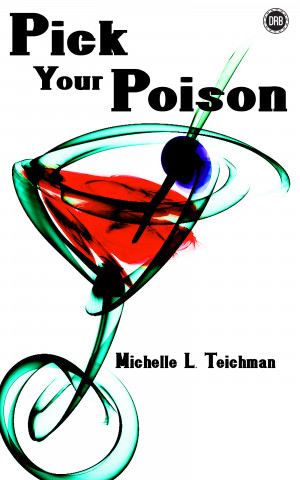 Michelle L. Teichman, author of The Space Between, is a Canadian writer who specialises in the supernatural and champions LGBTQIA+ causes and women rights.
Pick Your Poison is a short story for Halloween published by Dirt Road Books and follows Maddie Strange and Elektra Paris who are competitors in business; vying for the same contract. Mix in a dash of revenge, a splash of magic, and a wicked twist.
Pick Your Poison can be found for free at Smashwords.
JM Dragon, author of The Fix-it Girl, is a British writer living and working in New Zealand.
She has written dozens of lesbian romance novels and many of them explore paranormal themes.
The Dragon's Halloween Collection features two short stories, Halloween Tryst, in which Tabatha Wright is about to introduce her girlfriend to her family, and In The Wee Small Hours, which explores a mysterious warning and a magical portrait on October 31st.
The Dragon's Halloween Collection can be found for free on the Affinity Press website.
Jae is the author of Not The Marrying Kind, and more than twenty award-winning lesbian romances. She is a fan of the slow-burn and has compiled a list of Ten Slow-Burn Romance Novels featuring Women-Loving Women.
Coming to Dinner is a part of Jae's five books shape-shifter Series in which a shape-shifting soldier falls in love with the human woman she's supposed to kill.
in this short spin-off tale, Jorie and Griffin are having second thoughts about their decision to invite Griffin's shape-shifter relatives and Jorie's mother for dinner on Christmas Day.
Coming to Dinner can be downloaded for free by joining Jae's mailing list on Bookfunnel.
7. Yak by Lois Cloarec Hart
Lois Cloarec Hart is an award-winning author of six novels, including Coming Home, Bitter Fruit. She is a Canadian Armed Forces veteran who has worked in everything from air traffic control to military intelligence.
In her short story, Yak, a small-town, blue-collar lesbian, despairs of ever finding true love. But when she meets the reclusive 'Yak' events start to spiral out of control.
Yak is a suspenseful short story brimming with mystery and is currently available as a free download from the YLVA website.
8. Incantations by JM Dragon, Erin O'Reilly
Erin O'Reilly ia an award-winning author of more than twenty novels and enjoys crafting character driven narrative.
JM Dragon is also the author of The Dragon's Halloween Collection which is number five on this list.
Incantations is the first of the free eleven book series that follows the hilarious antics of a small group of black and white witches uniting to outwit the darkness that threatens to devour all of humanity.
The complete series is available to download from the Affinity Rainbow Publications website.
Arizona Tape is the author of The Love Pill and several other contemporary lesbian romances and paranormal lesbian romances. She is also the co-author of The Vampire Detective series, a paranormal reverse harem series.
The Samantha Rain Mysteries is a series that follows the eponymous Detective after she is bitten by a hellhound and winds-up in a secret world of night creatures and vampires.
The Case of the Puppy Academy is a Samantha Rain spin-off short story, in which the detective has to take her hellhound to school and finds herself thrown into the middle of a jewellery heist.
The Case of the Puppy Academy is available as a free download from Amazon.
10. The Sea by K.L. Hughes
KL Hughes is an American novelist and author of The Wrong McElroy. Her writing style is described as poetic and lyrical, with vivid descriptions that keep her readers coming back for more.
The Sea is a short story that follows the unfathomable Literature professor Louise Richards who harbours a deep and ancient secret, and the young woman, Nicole who wants to unravel her mystery
The Sea is available as a free download from the YLVA website.
Rae D. Magdon the award-winning author of Lucky 7, and specialises in speculative fiction and women loving-women-romance.
Fur and Fangs is a multi-books series of short stories following a 'country wolf' who moves to the bustling city of New York and embarks on a cute-meet with a vampire on her morning commute.
The first three short stories in the Fur and Fangs series are available as free downloads from the Desert Palm Press website.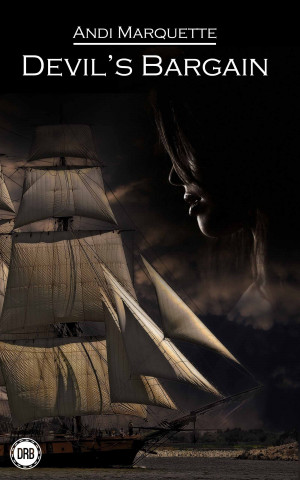 Andi Marquette is the author of Friends in High Places and more than a dozen other lesbian novels and short stories in a variety of genres including crime fiction, sci-fi and contemporary lesbian romance.
Devil's Bargain is set in the Golden Age of Piracy and follows a young heroine named Sarah, on the quest to uncover her family treasure but doesn't expect to run into trouble quite so soon or have to make such an unfortunate bargain.
Devil's Bargain is a spooky story with a sapphic subtext that can be downloaded for free from the Smashwords store.
---
Make sure you double-check all each of the stories is still free before heading to the checkout, and if you fall in love with one of these books, why not let the author know by leaving them a review.
It's Spooky time! Here are 12 FREE Spooky Lesbian Stories to Sink Your Fangs Into Tonight!
Click To Tweet
Niamh Murphy is the best-selling author of 'Escape to Pirate Island' and other adventure books with lesbian main characters.
If you enjoyed this list, you might like my list of 10 Free Lesbian Erotica Short Stories You Can Read Right Now