As an author of wlw fiction, I love setting up giveaways and promotions so my readers can download free lesbian books. But I'm not the only one, so I decided to scour the internet and bring you all the best places you can find lesbian books with free downloads.
Authors and publishing companies both use free books as marketing tools, this means there are dozens of legitimate places to find free book downloads including online book stores such as Amazon, author and publisher websites, as well as websites and newsletters dedicated to collecting all the free offers together.
Authors and publishing companies both use free books as marketing tools, this means there are dozens of legitimate places to find free book downloads including online book stores such as Amazon, author and publisher websites, as well…
Tweet This
I've narrowed down the list to just eight kinds of places to find free lesbian books.
Top Places To Download Free Lesbian Books Online:
A Quick Note About Free Downloads:
Please, Please, Please! Avoid pirate sites. Not just because authors and publishers do a lot to protect their books and don't want them to be stolen without credit or compensation. But mainly because the sites are so often not giving away free books or games or software or anything that you might be looking for; they are just phishing for your data.
I have compiled this list very carefully, looking only for reputable sources where the books are free with the authors or publisher's explicit consent and because they WANT their work to reach a bigger audience.
The next time you stumble across a free ebook download and absolutely fall in love with the writing; why not repay the author by leaving a review? Or shout about the book on social media (if you can).
Don't feel bad about downloading free lesbian fiction from a legitimate source. It is often the best way to get to know a new author, and if you share their free book with others then that can mean even more people find their work.
Share this
So, don't feel bad about downloading free lesbian fiction. It is often the best way to get to know a new author, and if you share their free book with others then that can mean even more people find their work. If you want to learn more about helping out authors, why not check out my blog on Six Great Ways to Support a Lesbian Author Whose Work You LOVE!
1. PermaFree Books
Permafree books are simply books that are permanently free. As an author myself, I know how important PermaFree books are to authors' marketing efforts. Authors often use this as a way of getting their books out into the world so that readers, like you, will find them and take a chance on them.
Many ebook retailers, such as Barnes & Noble, offer free ebooks on their sites. However, there are SO MANY retailers and apps that I decided were not good enough for this list because they have not made it simple to narrow down which of their books are BOTH free AND LGBTQIA+.
This list includes ONLY sites and apps on which you are able to easily find free lesbian novels and wlw through sorting, categorisation, or a simple search, without having to scroll through endless junk for hours on end.
Amazon seems to have become a little secretive about this. Either that or they don't know how to make the most of a fantastic asset.
Either way, alongside the usual bestseller lists, there is a hidden bestseller list of all the free ebooks you can download. This list includes all the books which are free on that day only, as well as all the books which are set to be permanently free by their authors.
The biggest problem with this is that the hidden free bestsellers list is not easy to find. In fact, if you are navigating Amazon on the app or on a phone or tablet, then it is simply impossible to discover.
Head over to the desktop version of Amazon, navigate to the bestseller list of your chosen genre, be it lesbian romance, or simply LGBT fiction. Right at the top of the page, it will say 'Top 100 Paid' next to this it will say: Top 100 Free.
Don't believe me? Check it out!
Smashwords have been a small-time rival to Amazon for a few years now. Some people have fallen in and out of favour with them, but overall I have found them a useful site to use to publish my books when I want them to permanently free.
Their navigation is far easier than Amazon and it is a really simple process to narrow down your search to LGBT fiction that is also free.
However, I will say that the quality of the fiction on this site is not always of the highest standard and it is rare to get books published here from a publishing house.
The website is tricky to navigate, and if you are looking specifically for free lesbian fiction (and if you are here, then I assume you are!) then your best bet is to download the app.
The search function on the Kobo app is far more streamlined and it is a really straightforward process to narrow down what you are looking for. But out of all my recommendations on this blog, I would say this is the weakest site for free lesbian books.
This option is really only available as an app from the Google Play store. So as far as I know, unless you have an android phone, you really can't access this option easily.
But for those of you who can, Google Play Books does have a nice and straightforward search function. You can't really narrow down the genre to identify Lesbian + Free, however, you can do a simple google search for free lesbian fiction or free LGBT fiction and it will give a list of books that fall into that category (it seems like such a simple task and yet so many sites just don't offer this capability!).
Prolific Works is a unique platform for readers to access exclusive sneak peeks, advance previews, and special giveaways.
This gives you the chance to discover authors you'll love, who bring you the stories you want to read. You can filter by category and genre, meaning you can hook up with LGBTQIA+ authors and download exclusive freebies before anyone else!
---
2. FanFiction Sites
If the terrible fate that fell upon Clexa is still haunting you, or if you are a die-hard 'Supercorp' fan waiting for Kara Danvers and Lena Luthor to finally admit their undying love, then you need to take a second look at fanfiction sites. These really are the places where all your dreams – and maybe your nightmares, too – come true!
Is Clexa is still haunting you? Are you a die-hard 'Supercorp' fan waiting for Kara Danvers and Lena Luthor to admit their undying love? Then you NEED femslash in your life!
Click To Tweet
With everything from Carmilla to Avatar: Legend of Korra, these websites have your canon and non-canon femslash wishes granted!
This has a huge compendium of f/f fan fiction pairings, and it is super easy to navigate through the thousands of words collected here.
So, if you want to finally read about Rizzoli and Isles becoming the official couple that everyone knows they are, or if you are one of the massively passionate followers of Dr Who and her time travelling girlfriend… it is all here!
Long before SwanQueen and when the pure joy of WayHaught was a distant and unbelievable fantasy, we had a Warrior Princes whose courage would change the world!
The Athenaeum (and RAOB) were the only places anyone could see the subtext of the show become 'canon'. Now the site is a little dated and hasn't been updated since 2016 but there are still hundreds of thousands of words of Xena fanfiction, not to mention every other fandom from Rachel and Quinn in Glee to Myka and Helena in that beloved nonsense of a show; Warehouse 13.
As with the Athenaeum, this site was a staple for lovers of Xena and Gabrielle fanfiction.
However that is not to say there is nothing else on here, and many a lesbian author has cut her teeth on a Devil Wears Prada lesbian retelling. Head over to browse what's on offer.
Unlike the Athenaeum, this site is constantly updated with new fiction. Plus, you can sign up to get updates of the latest lesbian short stories, or chapters as they come online.
I believe this is one of the largest sites out there for shipping of all dimensions. From the classics of Kirk and Spock in the old, old days of fanfiction, to the more up to date spins on Homestuck, Teenwolf, Pitch-Perfect, and Agents of S.H.E.I.L.D.
If you want to read about Captain Marvel finally getting the girlfriend she deserves, head over here and read away the hours…
FanFiction.Net is an automated fan fiction archive site founded by Los Xing Li, who also runs the site. The site is split into nine main categories including Books, Movies, TV Shows, and Crossover. It has every kind of fandom imaginable, and some that are quite frankly, unimaginable.
It can be a little tricky to navigate the sheer quantity of stories, all of which are completely free to read. I've tried to make it a little easier and this link will take you through to the lesbian and wlw section of the site, so you can browse through all the stories waiting for you.
I have to say, although I started out reading f/f stories on the Xena website (as did every lesbian with internet access in the early '00s) these days, the site du jour is Wattpad.
Not only does it have one of the most attractive and easy on the eye interfaces, making it feel as though you are reading a finished eBook from the shelves at Amazon, but its search function is simple. Plus the requirement for each book to have a cover, and for each story to have tags and a description, makes it super easy to find what you are looking for.
---
3. Promo Emails
Promotional emails are (usually) weekly newsletters sent out by specific websites that contain a list of books that are either on sale, new releases, or, of course, absolutely free.
These newsletters are completely free for readers to join but authors and publishers usually have to pay (sometimes hundreds of dollars) to have their book featured in the weekly email.
As a reader, are doing a huge favour to authors by signing up to a promotional email service, and if you download a few free books along the way then that is a huge bonus for everyone involved.
As a reader, are doing a huge favour to authors by signing up to a promotional email service, and if you download a few free books along the way then that is a huge bonus for everyone involved.
Share this
Started by Harper Bliss more than a couple of years ago now and now managed by the wonderful Anne Hagan, MyLesFic.com was the first newsletter focused solely on discounts for lesbian fiction.
Every book is vetted to ensure high quality and the validity of the discounts, plus the organisers go to particular effort to ensure that the discounts offered are not just available to those in the UK and the US.
So this site is especially useful if you happen to be outside of those countries!
A great complimentary site to MyLesFic, LesFicNow has a simple sign up and will send you a weekly digest of all the books either free or discounted that week.
However, there may be books on this list which are only on discount in the UK and/or the US. So watch out for that!
Also, the organisers are back from a hiatus and working to make the newsletter better than ever!
Bookbub is a huge behemoth, and advertising on the platform has already overtaken Amazon in the esteem of some authors. With just about every genre out there included, it is a shame that lesbian fiction is bundled under LGBT.
However, it doesn't cost a penny to sign up so as long as you can stand wading through all the lovely bare chests of all the male models on the front covers of the m/m books (like little Greek statues, bless them) then you can find some free lesbian stories in amongst the others.
Again this is a huge site dedicated to highlighting books of all genres.
However, just like Bookbub when you sign up to their newsletter, you are given the option of specifying the genre that you are most interested in.
Surprise, surprise: you get to pick LGBT. Cue the bare-chested spartan warriors!
Again, there is a high disparity between MLM fiction and WLW, with MLM dominating the market. But honestly, it really is worth checking those emails as they come in to make sure you aren't missing out on getting the next big lesbian bestseller for free!
If you are into your genre fiction then there really is no better place to get your lesbian space pirate fix!
Again there are all the other letters of the wonderful LGBTQIA+ spectrum supported in this mailing list, which is fantastic news. But it might also mean you get your hopes up with each email only to find there are no lesbians again this week.
But it is still well worth signing up for especially if you particularly love all books that fall vaguely into the speculative or fantastical side of fiction.
This site is quickly becoming a go-to for many authors and readers alike.
Their mailing list is focused on lesbian books, specifically on new releases rather than discounts.
But many authors like to do a few free or discounted weeks to get their new release buzzing, so keep an eye out!
Started in 2017, LGBT-Romance.com sends out two newsletters a week focused on new releases, discounts, and giveaways. As well as ebooks this is one of the only lists to include audio-books.
However, the site is a little light on the 'L' in the LGBT and features mostly m/m romance. But it is still only a small newsletter and with time it should grow to showcase a greater number of diverse authors across the whole spectrum – especially if we all help to give the site the subscribers it needs!
---
4. Author Newsletters
Newsletters are an absolute must for authors in the digital age. A lot of writers are still finding their feet and wondering what their newsletter should do (myself included) but one way to provide added value to readers is to give away free (and often exclusive) content.
Although it can be a huge temptation to sign up to all these newsletters in the hope of finding something you might like, please bear in mind that authors often pay for their newsletter provider based on their numbers of subscribers.
I've tried to add in a little bit about each author and the types of books they write, so do try to sign up only to the authors whose work you would be genuinely interested in reading.
Newsletters are an absolute must for authors in the digital age and one way to provide added value to readers is to give away free (and often exclusive) content.
Share this
If YOU are an author with a freebie offer and you want to be added to the list, then why not submit your mailing list?. I would LOVE to add you!
---
A.E. Radley had no desire to be a writer but accidentally turned into an award-winning, best-selling author.
She has recently given up her marketing career and position as Managing Director in order to make stuff up for a living instead. She claims the similarities are startling.
She describes herself as a Wife. Traveller. Tea Drinker. Biscuit Eater. Animal Lover. Master Pragmatist. Annoying Procrastinator. Theme Park Fan. Movie Buff.
A. E. Radley is an award-winning WLW author who writes contemporary romance. Her books are often set in the high-flying corporate world beloved by fans of 'The Devil Wears Prada. If you enjoy 'melting-the-ice-queen tropes – you'll love A. E. Radley's books.
You can sign up to her mailing list and receive a free short story.
Anne and her wife live in a tiny town that's even smaller than the Morelville of her first fiction series and they wouldn't have it any other way. Her wife grew up there and has always considered it home. Though it's an ultra-conservative rural community, they're surrounded there by family, longtime friends and many other wonderful people with open hearts and minds.
Mystery writer, Anne Hagan, writes in a variety of genres including; legal thrillers, cosy mysteries, and romance. Her books are usually contemporary and often set in the 'Red States'.
Visit her website to claim 'Relic', the first book in the Morelville Mysteries series by joining her mailing list.
Alison Solomon is the author of three suspense novels. She has published numerous articles and chapters on feminism, mental health and diversity in academic textbooks, anthologies, journals and newspapers. For several years she wrote a bi-weekly, humorous, lesbian-feminist column that ran in the Philadelphia Weekly and an advice column in the Sacramento Jewish Voice. Her short story, "Lilian's afternoon," about an older lesbian with Alzheimer's, was published in the Lake Chapala Review and she has short stories in several anthologies. She is happily married to Carol, her partner of 26 years, and has two rescue dogs who very kindly allow her to live with them and take care of them.
If you enjoy stories full of twists, turns suspense and intrigue them you will love the books of lesbian author Alison Solomon.
Right now you get a free short story when you join her mailing list using the form on her website.
Lesbian romance writer, Cheyenne writes stories of big-hearted romance with warmth, families (natural and found), touches of dry Aussie humour, all with a happy ending.
If that sounds like your cup of tea, you can sign up to her mailing list and get a whole anthology of short stories for free.
Claire is an indie author of Contemporary Romance fiction. She writes about romance in many of its guises but it always involves women loving women.
She likes to create characters that are real; even if she puts them into unreal situations!
Claire won a prestigious Goldie award from the GCLS in 2019 for her work, the Promise. She is the author of Escape & Freedom, Forget it, The Doll Maker and the Cam Thomas Series.
Claire is a huge Liverpool FC fan and enjoys photography, films and travel.
Writing both contemporary romances and thrilling mysteries, Claire is offering the first book in her 'Cam Thomas series' for free to readers who sign up to her mailing list. Follow Cam as she upends her life, moves to LA, and tries to keep to her one 'life rule': do not fall in love!
Clare Lydon is a London-based writer of contemporary lesbian romance. Her books are packed with British wit and charm, and The Lesbian Review has described Clare as "the queen of British contemporary romance." She'll take that. She's also a No.1 best-seller on lesbian fiction charts around the globe. If you're a sucker for romance, prepare to fall head over heels in love.
Specialising in light-hearted British rom-com's, Clare's London series has been a frequent sight in the lesbian romance bestseller lists.
If you like your romance light, with plenty of British humour, then join Clare's mailing list to get her short Christmas story completely free.
E. A. Kafkalas writes heart-wrenching stories of star-crossed lovers where the divide seems too vast to overcome.
She is currently offering a free short story, Mary's Angel when you sign up to receive her newsletter.
A lesbian author who writes young-adult fiction. Eliza has written about fantasy princesses as well as contemporary basketball players.
Eliza is currently offering an erotic short story for free to everyone who joins her mailing list.
Elizabeth Andre writes lesbian erotic romance, science fiction and young adult stories. She is a lesbian in an interracial same-sex marriage living in the Midwest. She hopes you enjoy her stories. She certainly loves writing them.
Right now she is offering a free short story to everyone who joins her mailing list.
Harper Bliss is a best-selling lesbian romance author. Among her most-loved books are the highly dramatic French Kissing and the often thought-provoking Pink Bean series.
Harper lived in Hong Kong for 7 years, travelled the world for a bit, and has now settled in Brussels (Belgium) with her wife and photogenic cat, Dolly Purrton.
Together with her wife, she hosts a weekly podcast called Harper Bliss & Her Mrs.
If you are a fan of often light-hearted, sometimes thought-provoking but almost always erotic lesbian romance, then you'll enjoy the work of lesbian fiction author, Harper Bliss. She currently has a Free Archive of her work on her website.
While Jade Winters has been putting words together since she was a child, it wasn't until 2010 that she became a serious writer. Today, as a full-time author, she has published several novels in the lesbian fiction genre as well as a number of short stories.
Jade was born and educated in London where she studied journalism for three years at a London University. Jade now makes her home in Dorset in the South of England with her partner and furry companions Zorro, Buttons and Zeus.
If contemporary romance and crime novels are your thing then you might be interested in author turned filmmaker, Jade Winters. She is currently offering a novella to her subscribers and several short stories to read online for free.
She used to work as a psychologist but gave up her day job in 2013 to become a full-time writer and a part-time editor. As far as she's concerned, it's the best job in the world.
Jae is the author of nineteen award-winning lesbian romances. She lives in the sunniest city in Germany, near the French and Swiss borders. The writing bug bit her at the age of eleven.
When she's not writing, she is an avid reader of lesbian books, indulges her ice cream and stationery addictions, and watches way too many crime shows.
Jae is an award-winning author of lesbian slow-burn romances with strong female characters. If you join her mailing list you will have the option to get sent free short stories several times a year.
If you enjoy strong female characters and paranormal lesbian romance, then the work of J. J. Arias might be exactly what you are looking for.
You can sign up to her mailing list now and get a free story.
An author of more than a hundred works, this prolific author enjoys writing about murder and mystery as well as romance. She is currently offering the first book of her twenty-five book Malice series completely free.
Originally from sunny California, Laura Ambrose/Laura Lam now lives in cloudy Scotland. She is the author of feminist space opera Seven Devils (co-written with Elizabeth May), BBC Radio 2 Book Club section False Hearts, the companion novel Shattered Minds, and the award-winning Micah Grey series: Pantomime, Shadowplay, and Masquerade. Her short fiction and essays have appeared in anthologies such as Nasty Women, Solaris Rising 3, Cranky Ladies of History, Scotland in Space, and more. Her romance alter-ego is Laura Ambrose. She lectures part-time at Edinburgh Napier University on the Creative Writing MA.
If the idea of a series of F/F romance novellas centering around bookish subjects such as SFF conventions, publishers, and writers, sparks your interest then you'll be pleased to know that Laura Ambrose offers the first in the series for free.
Saxon is the author of fifteen novels and numerous short stories. She has won two Goldie awards, the Alice B. Reader award for body of work and is one half of the best-selling comedic duo Layce Gardner & Saxon Bennett.
Layce Gardner has written over 50 books with her wife, Saxon Bennett.
These two lesbian authors have joined forces to write lesbian romantic comedies. You can sign up to their newsletter and you'll get two free books.
"Like a lot of people out there, I wanted to be a writer from the time I was young but I was told you couldn't make a living doing it unless you were Stephen King. Instead, I pursued practical career choices, like theater. And graduate school for degrees that sound really impressive but don't actually have careers that go with them. I spent a lot of time working as a temp, and at jobs that paid better but that I didn't enjoy.
I wrote my first novel, Telling Lies Online, as part of the National Novel Writing Month challenge in 2015. It took a little longer than a month, and some of it was written from the passenger seat of a car while driving through torrential rain coming home from a cross-country Thanksgiving trip. If you've read the book and there was a part you didn't like, that's probably where that bit was written."
Author of humorous romance novels for lesbians, Miranda is offering a free book to everyone who joins her mailing list.
Natasha West has been writing for many years but has only recently plunged into the world of writing lesbian romances after she decided that a life of enjoying her own shouldn't go to waste. She likes to write complicated characters who aren't looking for love but find it anyway. Via the funniest, hottest routes possible.
Natasha West is giving away a copy of her novel, 'The Plus One' free to all newsletter subscribers.
I tell romantic and exciting stories of gripping adventure and epic fantasy. My favourite places to explore are historical settings, science fiction landscapes, and fantasy worlds. My stories involve exciting characters such as knights, pirates, vampires, and mermaids. But I also tell more down-to-earth stories involving teenage angst, coming out, and exploring lesbian relationships for the first time.
I'm currently offering a free copy of my story, Dragon Essence: A Prequel to the Dark Age Trilogy for free to everyone who joins my book group!
Nicolette Dane landed in Chicago after studying writing in New York City. Flitting in and out of various jobs without finding her place, Nico decided to choose herself and commit to writing full-time. Her stories are contemporary scenarios of blossoming lesbian romance and voyeuristic tales meant to give you a peep show into the lives of sensual and complicated women. If you're a fan of uplifting and steamy lesbian passion, you've found your new favorite author.
If you love reading contemporary lesbian fiction and lesbian romance novels, look no further than author Nicolette Dane. On her mailing list, she offers free exclusive content that isn't available anywhere else.
Sally graduated in Creative Writing at the University of Cambridge and now splits her time between that city and Florence, Italy, the country where many of her stories are set.
Sally graduated in Creative Writing at the University of Cambridge and now splits her time between that city and Florence, Italy, the country where many of her stories are set.
Sally writes lesbian romance books and in her spare time enjoys reading, playing tennis and visiting new and remote locations around Europe.
If you enjoy contemporary young adult stories about coming out and finding your first love, then you might just fall in love with the work of Sally Bryan. Plus you can now get a free novella when you join her mailing list.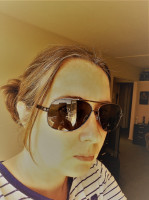 Sasha McCallum is an independent author who features her work on Smashwords for free.
Although there is currently no available biography for the writer, you can download all nine of her novels from the Smashwords website.
T.B. Markinson is an American writer, living in England. When she isn't writing, she's traveling the world, watching sports on the telly, visiting pubs, or reading. Not necessarily in that order.
If you enjoy sexy, contemporary romance with a touch of comedy then you will love the work of T. B. Markinson. You can join her mailing list for free books as well as sample chapters of her other work.
---
If you are an author with a mailing list that isn't featured here, then why not add it?
5. Publisher Websites
Going direct to the source is a great way to find free downloads and even free paperback books. Publishers want you to find and fall in love with their books and many have a page dedicated to their current free books, others do giveaways, review copies, and contests.
I've compiled a list of publishers who are offering WLW and lesbian titles for free so you can check them out for yourself!
Going direct to the source is a great way to find free downloads and even free paperback books. Publishers want you to find and fall in love with their books and many have a page dedicated to their current free books, others do…
Share This
Affinity are a New Zealand based publishing house owned and run completely by authors. They have produced hundreds of print and digital books largely focusing on contemporary lesbian romance and their aim is to "produce quality, affordable works of fictional literature."
Affinity has a whole section of their shop dedicated to free titles so, do take the time to head over and browse through what is currently on offer.
Carnation Books is an independent ebook publisher that focus on publishing works across the whole LGBTQIA+ spectrum and they are passionate about fanfiction.
So if you have taken time to browse through my list of fanfiction sites, you may well recognise some names on the list of Carnation's authors.
Although not completely free, Carnation Books publish ALL their titles on Kindle Unlimited. This means if you already have KU, you can read every one of their publications for no extra cost.
Cleis Press is a huge independent publishing house and can claim the title of the 'largest independent sexuality publishing company in the United States'.
Cleis Press are very much a 'speciality' publisher with a focus on sub genres such as BDSM and they include LGBTQ titles on their back list although this is not the sole focus of the publisher.
Cleis are high priced publisher with no easy freebies, however the company DOES offer a reviewer program where ebook and occasional print books are offered for review.
Desert Palm Press was founded just six years ago and is a publishing house that focus on women's voices, specifically writers who focus on lesbian main characters only.
This means you won't have to double check their romances to be sure that they are wlw rather than mlm.
Although not an extensive collection, Desert Palm Press nevertheless offers six free books to anyone who joins their mailing list.
Dirt Road books take pride in publishing a massive variety of genres and styles, and from a range of voices.
The unifying factor of all their books is that they focus mainly on f/f or wlw stories.
Dirt Road Books has a page on their website dedicated to offering you a selection of free short stories to download and enjoy.
Riptide Publishing has a giant back catalogue of MLM titles but they do also publish lesbian and sapphic titles.
Riptide has an extensive collection of MLM books, but they are also a publisher of WLW novels as well.
Many of Riptide's books are available on Kindle Unlimited but they also have free titles available to download on their website so it is well worth going direct to source.
Starting out focusing only on lesbian fiction, Supposed Crimes, LLC have expanded to encompass LGBTQ stories and ideas.
Their main focus is genre fiction including Westerns, Science Fiction, Horror, and Action rather than books focused solely on romance.
Supposed Crimes sells ebooks directly, and has a category dedicated to their free titles. For an extra freebie, you can sign up to their mailing list!
---
6. Digital Libraries
Libraries are having a huge resurgence, despite so many of them suffering cuts all around the world. Right now, in 2020, libraries across the globe have closed their doors, often for the first time in their histories, in order to prevent the further spread of the pandemic.
This means that now more than ever their digital counterparts are coming to the fore. There has been no better time to get to know your local digital library and I'm going to go through some of the biggest, as well as a few tips you may not know about exploring your local library online.
Libraries are having a huge resurgence, despite so many of them suffering cuts all around the world! They are a fantastic resource but what do you know about their digital equivalents?
Share THIS
Project Gutenberg offers over 59,000 free eBooks, with a focus on older works for which U.S. copyright has expired.
This does, of course, mean that there are very few books with LGBT content available on the website. However, don't discount it completely! There are a few pioneering writers, or books with plenty of wlw angst, subtext, or just outright [previously banned] books that portray relationships between women.
You just have to know where to look.
So, just for you, I put together a little list to get you started: Classic Authors with Lesbian Fiction on Project Gutenberg
Completely Free to local residents, the Free Library of Philadelphia, is one of the few local libraries that will also let non-locals borrow books.
There is a $50 fee for non-residents to obtain a library card, but once you do, you can access a huge resource of lesbian, gay, bisexual, transgender, and queer resources and support, emphasizing the diversity of sexual and gender identity-based cultures.
Other resources include information on bullying, safety, and coming out; books and resources for parents and siblings; biographies of important LGBTQ figures in the community; and award-winning LGBTQ fiction.
There is no LGBT category but there is a section dedicated to Esotericism. Normally I would avoid any website without a dedicated LGBT section, simply because A) is it a nightmare to find what I'm looking for and B) they are unlikely to be welcoming to me.
So why on earth am I including this place in my list?
Because the site also contains an active forum and there are a few Lesbian and LGBT groups on the site which are super helpful in seeking out the books I'm looking for. This is not my favourite site on the list, but it is still well worth checking out.
This is a site specifically for children's books, and as well as having a great range for middle-grade readers and younger, they also have a young adult section.
If you are a reader that avoids young adult books because you assume they are only for 'children', then you are missing out on some of the most interesting and ground-breaking fiction LGBT authors have to offer. As well as Malinda Lo's classic: 'Ash', they can also boast Meredith Russo's 'If I Was Your Girl' and Lisa Williamson's 'The Art of Being Normal'.
It is well worth a look.
BONUS: Library Tools
If you have a bricks-and-mortar library that you can join, then you might benefit from these awesome tools that will help you transform your library card into downloadable ebooks you can read anytime, anywhere.
Amazon obviously has the famous Kindle Unlimited, which many people consider to be a library.
However, did you also know that you can use the Amazon platform and free kindle tools in order to download ebooks from your own local library?
If you have ever thought ebooks were out of reach for you because you didn't have an e-reader or the money to afford the books, then this combination would be an excellent workaround for you.
A similar tool to Amazon, OverDrive and the app 'Libby' help you borrow and read ebooks from your local library.
The Libby app will also help you acquire a library card if for any reason you don't already have one.
Open Library is an open, editable library catalogue.
This means it is less of a library and more akin to a library of library books! This place is like a one-stop-shop for all your borrowing requests. All you have to do is head over, search for the book you want to borrow and the open library will tell you where you can borrow it from.
It will even let you know which libraries allow you to borrow the book as an ebook.
---
7. Review Copies
Even if you are a professional book blogger finding the books you want to review can be an expensive pain. For newbie book bloggers it can be an overwhelming nightmare. Authors and publishers don't always come knocking on your door, and when they do they might not have the kind of books you want to read.
However, Advanced Review Copies are an essential tool of every author and reviewers arsenal: Authors need readers to shout about their books, and you want to shout about the books you love. It's a match made in heaven.
But where are they?
Advanced Review Copies are an essential tool of every author and reviewers arsenal: Authors need readers to shout about their books, and you want to shout about the books you love! It's a match made in heaven!
Share This
Not all of the following sites are exclusively WLW and lesbian content, however, I have made sure that each of these sites has the option to filter or search for LGBT books. That way you can be certain that you are only getting the books you want to read and promote.
This is where authors go to build buzz about their books. That's why you can find awesome titles that are often months away from publication.
Mainstream and boutique independent publishers are looking for readers to build excitement about books they love. This means you get to find those books and read them completely free!
Booksprout has a super simple app and is free and easy for authors to use; this means there are hundreds of books for you to choose from.
All you have to do is pick a category or genre you like, scroll through the books and choose one to download. BAM you have a free book! Now, all that's left is enjoying a great book and leaving that review. What could be sweeter?
Why not go straight to the source and get review copies right from the publisher? Not every lesbian and WLW publisher makes it this easy to become a registered reviewer.
But once the admin is done, you can sit back and wait for the latest titles to come to your inbox for absolutely nothing.
BookSirens is a fab way to not only find your next freebie but also grow your reviewer platform!
You can get followers, refine your preferences, and get a massive boost to your social media and book blog. This site is ideal if you want to share your reviews with even more readers.
As well as a whole bunch of free books and regular giveaways, YourNewBooks.com also has a read and review section.
You can sign up for as many genres as you like, including LGBT, browse the books in your chosen genres and download the ones you like.
This is a great site to start out on as there is often only a request for an Amazon review, so what's holding you back? Go and get started!
If you are a reader that is desperate to go that bit extra then this is the site for you!
Are you dying to correct that one type you found? Desperate to let the author know how you feel about the mother-in-law character, or noticed a plot hole? Then you could be a Typo Killer or a Beta Reader!
Just here for the Review Copies, no problem, they have you covered. You can browse LGBT books to root out the ones you want and although they are few and far between, you will get alerts.
PLUS they have a books slot machine where you can win a book. No. Really. They do. Check it out.
Reedsy is a growing site, with nearly everything for authors and readers alike.
Reedsy Discovery is the read & review section, which has a clean and simple interface, is easy to sign up to and even offers the additional possibility of not only having free books but of actually being paid for your reviews with their reward program.
Why not give it a try?
8. WIN THEM!
Winning a competition is not a sure fire way to get hold of the book you are after. But it is definitely a fun way!
All over the internet, there are constant giveaways and contests, all you have to do is keep an eye on the hashtag #Giveaway on Twitter and you'll soon see what I mean.
All over the internet, there are constant giveaways and contests, all you have to do is keep an eye on the hashtag #Giveaway on Twitter and you'll soon see what I mean.
Share This!
But how do you narrow down the field to prizes you are actually interested in winning? And how do you find places with regular contests, so you know you aren't missing out?
Well, in order to answer that question, I've made sure that I have listed the best places I know of that hold regular contests, offering audiobooks, paperbacks, and ebooks with sapphic characters.
Now all you have to do is join the fun and win some books!
If you love books, you will LOVE Goodreads. If you are not already a member of the site you can use your Google, Facebook, Twitter, or Amazon account to join.
As well as finding a whole bunch of reviews and star ratings on your favourite books, you'll also find lists on your favourite genres AND plenty of giveaways.
There's no commitment, no sign-ups required, and every contest is listed, by genre, in their contest section. Many of the books are from mainstream publishers AND many of the contests offer signed paperbacks.
Some of the great and long-established names in lesbian fiction were behind the founding of this blog. They have reviews, guest posts, interviews, and even a podcast. It is a fantastic resource for everything LesFic.
There is a whole section of the site dedicated to listing free lesbian short stories and a huge annual lesbian fiction giveaway called the 'hootenanny'. There will be dozens of paperback and ebooks to be given away single every day for twelve consecutive days. The Women and Words blog is worth following for this Christmas treat alone!
This site is quickly becoming a go-to for many authors and readers alike. As well as a mailing list for new releases and hot offers, they also run a huge monthly sale.
AND yep, you guessed it; they have a regular giveaway! One lucky winner gets picked at the end of every month to win that month's selection of goodies. This can be anywhere between 10 to 15 books! Someone has to win every time, why not you?
This is a friendly Facebook group, where a bunch of like-minded readers and writers get together to chat about everything LesFic.
This is a great chance to chat to authors, see what new releases there are, and, of course, win yourself some books!
Every Friday there is a giveaway of a handful of the latest books and everyone has the chance to take one of them home.
---
That's it. That is every tip and trick in my arsenal to get hold of free lesbian fiction.
But maybe I missed something? Do you know of any places or tips I missed? Let me know in the comments!
What did you think of my suggestions?
I would LOVE to hear about your discoveries! Give me a shout if you find something fantastic or have a tip for me that I have missed, and check out those comments for fab suggestions from others!
---
Niamh Murphy is the best-selling author of 'Escape to Pirate Island' and other adventure books with lesbian main characters.