Want free lesbian fiction? I've got just what you are looking for, in spades!
If your TBR pile is looking a little light at the moment, or if you are just aching to fall in love with a new author who will bring all your new favourite characters to life, then look no further than my list of writers offering free online lesbian fiction.
I've put together a list of authors who are all giving their readers free lesbian novels or short stories when they join their newsletters or sign up to their mailing lists. Authors find new readers, and voracious readers like you find free lesbian romance novels from a writer whose work you will absolutely love.
Plus: FREE STUFF!
Check out this awesome list of lesbian authors and wlw writers who have freebies for their readers!
Click To Tweet
I'm an author of adventure fiction with lesbian main characters, and offering free lesbian fiction books online to readers who join my book club is a key part of what I do. I love finding new people who love my work, and readers love to get a new book that they can enjoy.
What's not to love?
If YOU are an author with a freebie offer and you want to be added to the list, then why not submit your mailing list?. I would LOVE to add you!
---
A.E. Radley had no desire to be a writer but accidentally turned into an award-winning, best-selling author.
She has recently given up her marketing career and position as Managing Director in order to make stuff up for a living instead. She claims the similarities are startling.
She describes herself as a Wife. Traveller. Tea Drinker. Biscuit Eater. Animal Lover. Master Pragmatist. Annoying Procrastinator. Theme Park Fan. Movie Buff.
A. E. Radley is an award-winning WLW author who writes contemporary romance. Her books are often set in the high-flying corporate world beloved by fans of 'The Devil Wears Prada. If you enjoy 'melting-the-ice-queen tropes – you'll A. E. Radley's books. You can sign up to her mailing list and receive a free short story.
Anne and her wife live in a tiny town that's even smaller than the Morelville of her first fiction series and they wouldn't have it any other way. Her wife grew up there and has always considered it home. Though it's an ultra-conservative rural community, they're surrounded there by family, longtime friends and many other wonderful people with open hearts and minds.
Mystery writer, Anne Hagan, writes in a variety of genres including; legal thrillers, cosy mysteries, and romance. Her books are usually contemporary and often set in the 'Red States'. Visit her website to claim 'Relic', the first book in the Morelville Mysteries series by joining her mailing list.
Alison Solomon is the author of three suspense novels. She has published numerous articles and chapters on feminism, mental health and diversity in academic textbooks, anthologies, journals and newspapers. For several years she wrote a bi-weekly, humorous, lesbian-feminist column that ran in the Philadelphia Weekly and an advice column in the Sacramento Jewish Voice. Her short story, "Lilian's afternoon," about an older lesbian with Alzheimer's, was published in the Lake Chapala Review and she has short stories in several anthologies. She is happily married to Carol, her partner of 26 years, and has two rescue dogs who very kindly allow her to live with them and take care of them.
If you enjoy stories full of twists, turns suspense and intrigue them you will love the books of lesbian author Alison Solomon. Right now you get a free short story when you join her mailing list using the form on her website.
I've been hanging around the erotica world since 2000, writing erotica, romance, and erotic romance, predominantly about loving lesbian ladies, but other things creep in from time to time depending on what jumps into my head. For the longest time, I wrote short stories, and you can find them in a multitude of anthologies put out by the likes of Cleis Press, Ladylit, Ylva Publishing, Mammoth, and more. Since 2014, I've been writing lesbian romance novels and novellas, which are published through Ylva Publishing. You can see a complete list of my books over here.
Lesbian romance writer, Cheyenne writes stories of big-hearted romance with warmth, families (natural and found), touches of dry Aussie humour, all with a happy ending. If that sounds like your cup of tea, you can sign up to her mailing list and get a whole anthology of short stories for free.
Claire is an indie author of Contemporary Romance fiction. She writes about romance in many of its guises but it always involves women loving women.
She likes to create characters that are real; even if she puts them into unreal situations!
Claire won a prestigious Goldie award from the GCLS in 2019 for her work, the Promise. She is the author of Escape & Freedom, Forget it, The Doll Maker and the Cam Thomas Series.
Claire is a huge Liverpool FC fan and enjoys photography, films and travel.
Writing both contemporary romances and thrilling mysteries, Claire is offering the first book in her 'Cam Thomas series' for free to readers who sign up to her mailing list. Follow Cam as she upends her life, moves to LA, and tries to keep to her one 'life rule': do not fall in love!
Clare Lydon is a London-based writer of contemporary lesbian romance. Her books are packed with British wit and charm, and The Lesbian Review has described Clare as "the queen of British contemporary romance." She'll take that. She's also a No.1 best-seller on lesbian fiction charts around the globe. If you're a sucker for romance, prepare to fall head over heels in love.
When she's not writing, Clare enjoys playing the guitar badly, watching far too many home improvement shows and eating Curly Wurlys. She's also incurably addicted to the fortunes of Tottenham Hotspurs FC. In her next life, she'd like to come back as Rayna James. (RIP, sob!)
Specialising in light-hearted British rom-com's, Clare's London series has been a frequent sight in the lesbian romance bestseller lists. If you like your romance light, with plenty of British humour, then join Clare's mailing list to get her short Christmas story completely free:
Novelist and playwright, EA Kafkalas is the author of the novels "Out of Grief", "The Second Heart", "Soul Mistakes", and "Frankie & Petra", and the plays "Lopsided" and "Pandora's Golden Box". A true Renaissance woman, she has worked in the theatre as an actor, director and a producer. In addition, EA is a mixed media artist working with clay and acrylics.
She recently moved to a farm in upstate NY, and resides with two of her best friends, her vast library of books, movies, and art supplies. The family dog, Boo, has accompanied her on morning walks around the back 40, is happy to be her co-pilot on trips around town.
E. A. Kafkalas writes heart-wrenching stories of star-crossed lovers where the divide seems too vast to overcome. She is currently offering a free short story, Mary's Angel when you sign up to receive her newsletter.
Midwestern-Southern hybrid — childhood in St. Louis, adolescence in the boondocks outside Atlanta, college in North Carolina, most of my career in Atlanta and South Carolina… But I live in SoCal.
Buddhist. Almost-daily meditator.
Fitness nut. Almost-daily exerciser. (Is "exerciser" a word?) Certified personal trainer with a "day job" at a commercial gym for a hot minute there.
And graduate student, soon to be a high school English teacher.
A lesbian author who writes young-adult fiction. Eliza has written about fantasy princesses as well as contemporary basketball players. She is currently offering an erotic short story for free to everyone who joins her mailing list.
Elizabeth Andre writes lesbian erotic romance, science fiction and young adult stories. She is a lesbian in an interracial same-sex marriage living in the Midwest. She hopes you enjoy her stories. She certainly loves writing them.

Right now she is offering a free short story to everyone who joins her mailing list.
Freia Ricola writes erotic romance, exploring fetishes of one form or another, most often in an unusual supernatural or sci-fi setting involving other dimensions, naughty deities, and genetic modification.
She loves witches (the cute variety), weather that's neither too warm nor too cold and, despite her rampantly dirty interest in naughty shenanigans, is actually quite a boring person most of the time. The exciting stuff happens in her stories.
If that sounds like something you want to hear more about, she is currently offering a free novel to everyone who joins her mailing list.
Harper Bliss is a best-selling lesbian romance author. Among her most-loved books are the highly dramatic French Kissing and the often thought-provoking Pink Bean series. She is the co-founder of My LesFic, a weekly newsletter offering discount deals on lesbian fiction.
Harper lived in Hong Kong for 7 years, travelled the world for a bit, and has now settled in Brussels (Belgium) with her wife and photogenic cat, Dolly Purrton.
Together with her wife, she hosts a weekly podcast called Harper Bliss & Her Mrs.
if you are a fan of often light-hearted, sometimes thought-provoking but almost always erotic lesbian romance, then you'll enjoy the work of lesbian fiction author, Harper Bliss. She currently has a Free Archive of her work on her website.
While Jade Winters has been putting words together since she was a child, it wasn't until 2010 that she became a serious writer. Today, as a full-time author, she has published several novels in the lesbian fiction genre as well as a number of short stories.
Jade was born and educated in London where she studied journalism for three years at a London University. Jade now makes her home in Dorset in the South of England with her partner and furry companions Zorro, Buttons and Zeus.
If contemporary romance and crime novels are your thing then you might be interested in author turned filmmaker, Jade Winters. She is currently offering a novella to her subscribers and several short stories to read online for free.
She used to work as a psychologist but gave up her day job in 2013 to become a full-time writer and a part-time editor. As far as she's concerned, it's the best job in the world.
Jae is the author of nineteen award-winning lesbian romances. She lives in the sunniest city in Germany, near the French and Swiss borders. The writing bug bit her at the age of eleven.
When she's not writing, she is an avid reader of lesbian books, indulges her ice cream and stationery addictions, and watches way too many crime shows.
Jae is an award-winning author of lesbian slow-burn romances with strong female characters. If you join her mailing list you will have the option to get sent free short stories several times a year.
J.J. Arias is my pen name. I do have a day job, and due to the industry I'm in, I can't write under my given name. Although who knows, maybe one day I can write full-time and come out of the … office? I am a Scorpio woman (I know, I know, but I'm a nice one I PROMISE) happily married to a uniquely wonderful Cancer lady. Together we have several fur babies of the feline and canine varieties.

If you enjoy strong female characters and paranormal lesbian romance, then the work of J. J. Arias might be exactly what you are looking for. You can sign up to her mailing list now and get a free story.
K'Anne Meinel is a Fiction bestselling author with more than one-hundred published works including shorts, novellas, and novels. She is an American author born in Milwaukee, Wisconsin and raised in Oconomowoc. Upon early graduation from high school she went to a private college in Milwaukee and then moved to California for seventeen years before returning to the state. Many of her stories have Wisconsin in them as settings for her wonderful, realistic, and detailed backgrounds. Named the lesbian Danielle Steel of her time, K'Anne continues to write interesting stories in a variety of genres in the various fiction categories.

An author of more than a hundred works, this prolific author enjoys writing about murder and mystery as well as romance. She is currently offering the first book of her twenty-five book Malice series completely free.
Originally from sunny California, Laura Ambrose/Laura Lam now lives in cloudy Scotland. She is the author of feminist space opera Seven Devils (co-written with Elizabeth May), BBC Radio 2 Book Club section False Hearts, the companion novel Shattered Minds, and the award-winning Micah Grey series: Pantomime, Shadowplay, and Masquerade. Her short fiction and essays have appeared in anthologies such as Nasty Women, Solaris Rising 3, Cranky Ladies of History, Scotland in Space, and more. Her romance alter ego is Laura Ambrose. She lectures part-time at Edinburgh Napier University on the Creative Writing MA.

If the idea of a series of F/F romance novellas centering around bookish subjects such as SFF conventions, publishers, and writers, sparks your interest then you'll be pleased to know that Laura Ambrose offers the first in the series for free.
Saxon is the author of fifteen novels and numerous short stories. She has won two Goldie awards, the Alice B. Reader award for body of work and is one half of the best-selling comedic duo Layce Gardner & Saxon Bennett.
Layce Gardner has written over 50 books with her wife, Saxon Bennett.
These two lesbian authors have joined forces to write lesbian romantic comedies. You can sign up to their newsletter and you'll get two free books.
Like a lot of people out there, I wanted to be a writer from the time I was young but I was told you couldn't make a living doing it unless you were Stephen King. Instead, I pursued practical career choices, like theater. And graduate school for degrees that sound really impressive but don't actually have careers that go with them. I spent a lot of time working as a temp, and at jobs that paid better but that I didn't enjoy.
I wrote my first novel, Telling Lies Online, as part of the National Novel Writing Month challenge in 2015. It took a little longer than a month, and some of it was written from the passenger seat of a car while driving through torrential rain coming home from a cross-country Thanksgiving trip. If you've read the book and there was a part you didn't like, that's probably where that bit was written.
Author of humorous romance novels for lesbians, Miranda is offering a free book to everyone who joins her mailing list.
Natasha West has been writing for many years but has only recently plunged into the world of writing lesbian romances after she decided that a life of enjoying her own shouldn't go to waste. She likes to write complicated characters who aren't looking for love, but find it anyway. Via the funniest, hottest routes possible.

Natasha West is giving away a copy of her novel, 'The Plus One' free to all newsletter subscribers.
I tell romantic and exciting stories of gripping adventure and epic fantasy. My favourite places to explore are historical settings, science fiction landscapes, and fantasy worlds. My stories involve exciting characters such as knights, pirates, vampires, and mermaids. But I also tell more down-to-earth stories involving teenage angst, coming out, and exploring lesbian relationships for the first time.
I'm currently offering a free copy of my story, Dragon Essence: A Prequel to the Dark Age Trilogy for free to everyone who joins my book group!
Nicolette Dane landed in Chicago after studying writing in New York City. Flitting in and out of various jobs without finding her place, Nico decided to choose herself and commit to writing full-time. Her stories are contemporary scenarios of blossoming lesbian romance and voyeuristic tales meant to give you a peep show into the lives of sensual and complicated women. If you're a fan of uplifting and steamy lesbian passion, you've found your new favorite author.
If you love reading contemporary lesbian fiction and lesbian romance novels, look no further than author Nicolette Dane. On her mailing list, she offers free exclusive content that isn't available anywhere else.
Sally graduated in Creative Writing at the University of Cambridge and now splits her time between that city and Florence, Italy, the country where many of her stories are set.
Sally writes lesbian romance books and in her spare time enjoys reading, playing tennis and visiting new and remote locations around Europe.
If you enjoy contemporary young adult stories about coming out and finding your first love, then you might just fall in love with the work of Sally Bryan. Plus you can now get a free novella when you join her mailing list.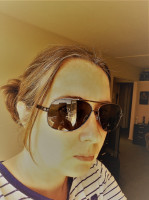 Sasha McCallum is an independent author who features her work on Smashwords for free.

Although there is currently no available biography for the writer, you can download all nine of her novels from the Smashwords website.
T.B. Markinson is an American writer, living in England. When she isn't writing, she's traveling the world, watching sports on the telly, visiting pubs, or reading. Not necessarily in that order.
If you enjoy sexy, contemporary romance with a touch of comedy then you will love the work of T. B. Markinson. You can join her mailing list for free books as well as sample chapters of her other work.
---
Check out this awesome list of lesbian authors and wlw writers who have freebies for their readers!
Tweet This!
This is NOT a definitive list! If you spot a lesbian author, or WLW writer with a freebie let me know in the comments!
If you are an author with a mailing list that isn't featured here, then why not add it?
If you enjoyed this list, then you will LOVE Ten Awesome #LesFic Authors Who Are Giving You Their Work For Free!
---
About Niamh Murphy
Hi there! I'm Niamh Murphy and I'm a bestselling author of adventure books with lesbian main characters!
I tell romantic and exciting stories of gripping adventure and epic fantasy. My favourite places to explore are historical settings, science fiction landscapes, and fantasy worlds. My stories involve exciting characters such as knights, pirates, vampires, and mermaids. But I also tell more down-to-earth stories involving teenage angst, coming out, and exploring lesbian relationships for the first time.
I most enjoy rewriting fairy tales for the modern reader or re-telling mythical stories of old with a sapphic twist. But whatever the genre I choose to write in, my stories always include romance, love, and a lesbian main character.
---